State leaders call to end religious exemptions of immunizations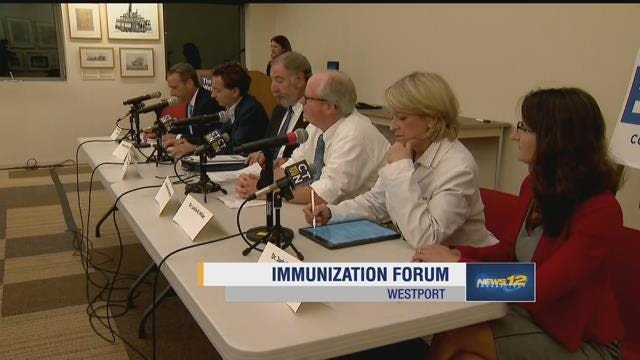 A group of state leaders held a forum in Westport pushing to end religious exemptions for immunizations.
Senate Majority Leader Bob Duff, Sen. Will Haskell, Rep. Jonathan Steinberg held a forum Monday at the Westport Public Library.
Medical professionals joined the forum.
Newly released statistics from Connecticut's Department of Public Health show vaccination rates for students across the state fell by .6 percent from the 2017-18 school year to last school year.
Some Democrats argue children who aren't vaccinated pose a risk to their own health and safety and the health and safety of other students.
Steinberg says he and a group of legislators are proposing a bill that would eliminate religious exemptions and strengthen medical exemptions statewide.
New York State also passed a similar law ruling to ban religious exemptions this year.