Man makes trek from Yankee Stadium to Fenway Park on foot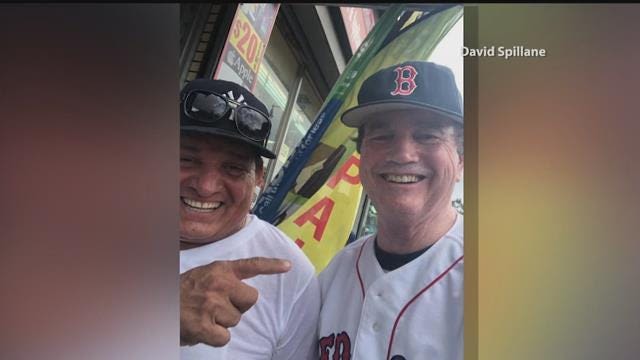 One man is making a 200-plus-mile trip on foot from one iconic MLB stadium to another to benefit domestic violence victims.
David Spillane wanted to do something big to raise $100,000 for victims of domestic violence at the Elizabeth Stone House in Massachusetts.
So Spillane decided to walk all the way from Yankee Stadium to Fenway Park.
He kicked off his journey by walking through the Bronx in a Red Sox jersey. He travels about 18 miles per day.
"I talk to everybody, one time someone said that I would talk to a light pole, which is actually pretty accurate," says Spillane. "I tell everybody about what I am doing, sometimes I get in trouble, but usually not."
Spillane expects to arrive at Fenway on Sept. 29. The Red Sox plan to recognize his efforts by inviting him on the field before a game.
He says he is willing to throw out the first pitch if they need someone.