School holds assembly inspired by 'Wonder'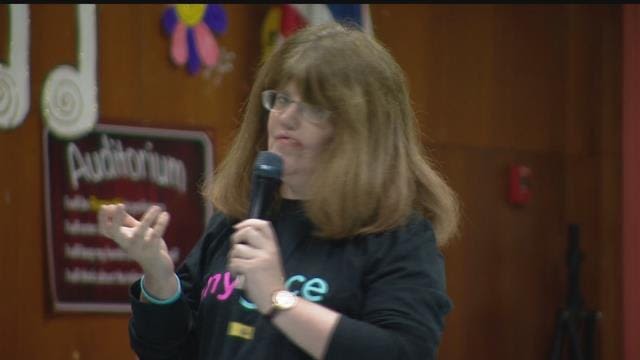 A Stamford elementary school is modeling a lesson after the book and movie "Wonder," with the goal spreading a message of acceptance and kindness toward those who are different.
Students at Roxbury Elementary School were visited Friday morning by the My Face Organization, a non-profit that teaches children about craniofacial differences.
Dina Zuckerberg, a woman with a facial deformity, spoke to the students about her hardships and the value of treating everyone the same, regardless of differences.

"Bullying is never accepted, and you should always choose kindness" responded one student, when asked what he had learned from the assembly.
Representatives of My Face say they travel throughout the tri-state area holding similar presentations and spreading the message of kindness.